These Are the 13 Best Sipping Tequilas for Any Budget
---
Our favorite blancos, esposados, and añejos.
by Spencer Dukoff and Mike Darling
No lime. No salt. No problem. The best tequilas are not meant to be quickly slugged back as a shot or dumped into a sugary margarita mix. They're for slower, sophisticated sipping, so that you can better appreciate the bright, pure agave flavor of a blanco, the subtle vanilla, almond, or chocolate notes of a reposado, and the more robust oakiness found in an añejo.
While tequila may not receive the same mainstream clout in the United States as whiskey or bourbon when served neat or on the rocks, it's gaining in popularity. Tequilas occupied four out of the top 10 spots on the alcohol e-commerce platform Drizly's list of best-selling spirits of the pandemic, and agave-based spirits volume increased 5.5 percent globally and 8.5 percent in the U.S. over the last year, according to a recent report from drinks market analysis firm IWSR. All that consumer demand is bringing new producers into the marketplace, from celebrities like Dwayne "The Rock" Johnson and George Clooney, to small-batch makers offering a fresh spin on the distilled beverage people have been enjoying for centuries.
To help you narrow down the growing list of options next time you visit the liquor store, we spent a few blissful hours taste-testing the best sipping tequilas. Plus, we enlisted the help of Ivy Mix, author of Spirits of Latin America and a partner and mixologist at Leyenda, a Brooklyn-based Latin cocktail bar. All this writing is making us thirsty, so without further adieu, these are the best sipping tequilas for any budget:
---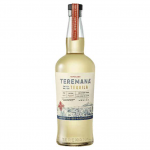 Teremana Reposado
So let's get something out of the way: Yes, this is The Rock's tequila brand. And given that you're reading this roundup on Men's Health, there's a good chance you possess a certain affinity for Mr. Dwayne Johnson. But don't let your fandom get in the way of judging Teremana on its merits. This reposado manages to be affordable without skimping on flavor or finish, with notes of vanilla and an oakiness that's understated.
---
Tequila Ocho Plata
Best Tequila Under $50
This multigenerational distillery has created some of the classics of tequila's history, Mix says—singling out Tapatio and El Tesoro as two notable examples. Master distiller Carlos Camarena has also been working with renowned tequila ambassador Tomas Estes to demonstrate that there is terroir in tequila—the unique flavors imparted by the soil and climate where a spirit is produced. Likewise, mix says, each year focuses on a unique plot of land, making them a great collector's item. Mix says she's purchased every bottle from Tequila Ocho since 2009. For the truest expression of the agave, we recommend starting with the Plata.
---
Camarena Reposado
Best Tequila Under $30
Good tequila doesn't need to be super expensive to still be good tequila. Take Camarena Reposado, a budget-friendly pick aged in oak barrels for 60 days that's softer in the spice department and offers a toasted agave notes with a light touch of vanilla and caramel on the finish. It's tastier and smoother than many tequilas that are double the price.
---
Calle 23 Añejo
If you're looking for an impressively under-the-radar pick, look no further than the three tequilas produced by Calle 23. "This tequila never gets enough love and attention," Mix says. The spirits are the product of an exacting process overseen by French distiller Sophie Decobecq, who has earned degrees in both biochemistry and engineering, and who spent nearly a year at the Polytechnic Institute of Mexico City studying the science of fermentation. With those kinds of bona fides, it's no wonder why her tequilas are a favorite of bar owners like Mix. "She makes her tequila precisely the way she wants it, and the result is delicious," Mix says. We recommend the full-bodied añejo, aged for 16 months in ex-bourbon oak casks, giving it a pleasantly oaky aroma with strong vanilla and coffee flavors.
---
Casa Dragones Añejo Barrel Blend
Do you love scotch or bourbon, but you're nervous to make the jump to sipping tequila? Start with this full-bodied añejo from Casa Dragones. This particular tequila is matured in new French Oak and new American Oak barrels, which are then blended together at the end of the aging process to create a distinctive, rich tequila containing notes of pear and macadamia nuts. A translucent toffee color mimics the appearance of some of its brown liquor counterparts, but don't get it twisted: This is unmistakably tequila.
---
Siete Leguas Reposado
Mix is such a fan of the Siete Leguas Reposado that she made it the house recommendation at Leyenda, but she says you can pick virtually any offering from the amazingly-priced, family-owned distillery and you won't be disappointed. Aged for 8 months, this silky-smooth, full-bodied tequila has a refreshing herbal backbone with hints of peppermint and chamomile that's balanced by lighter, sweeter flavors of grapefruit and lemon.
---
Patrón Extra Añejo
Best Tequila Under $100
Añejos are the product of patience, richer and more full-bodied thanks to a painstaking aging process. Patrón Extra Añejo spends over three years in new and used small oak barrels, resulting in a dark tequila that's surprisingly smooth. If you're looking for a luxurious after-dinner drink, this is a great selection.
---
Fortaleza Blanco
If you're not sure where to begin when sampling the dozens of options available from Mexico's Tequila Valley, Mix says Fortaleza is the "staple" valley tequila. While Fortaleza was only launched in 2005, the family behind it carries a distilling pedigree that dates back 125 years and five generations. Like other distillers on this list, it's hard to go wrong with any pick, but we're partial to the blanco. "It's just super peppery and bright and well-made," Mix says.
---
Los Arango Reposado
There's a good chance you've heard of Pancho Villa, but you may not be as familiar with José Doroteo Arango. That's the larger-than-life Mexican revolutionary general's birth name, and Los Arango is dedicated to his memory. This reposado is aged for six months in American oak barrels, with a peppery nose and cinnamon-accented nuttiness that gets expressed the longer you sip. Los Arango comes in a beautiful blue bottle adorned with a wooden cap, so beyond tasting great, it's an attractive addition to showcase on your liquor cart.
---
Siembra Valles Ancestral
The product of a historic and highly revered distillery in Mexico's tequila valley, this tequila is the product of ancient methods of roasting, milling, fermenting, and distilling, and you can immediately taste the difference, says Mix. A mild smokiness gives way to pineapple and citrus notes that make it perfect for sipping straight or on the rocks.
---
Casamigos Reposado
It's no secret that celebrities love getting involved in the alcohol business, but it takes much more than a famous name for a tequila to be beloved. Yes, Casamigos is the tequila brand that George Clooney started with Rande Gerber, but it's become a favorite of many tequila connoisseurs and novice drinkers alike for a simple reason: it tastes good. Aged for 7 months in American white oak barrels, their reposado is a standout for drinkability, offering lighter caramel and cocoa notes.
---
1800 Silver
This 80-proof silver tequila is a mid-range option that's been applauded for its mixabilty in cocktails, but is underrated as a sipper. It's named in commemoration fo the year tequila was first aged in oak casks. 1800 Silver is double-distilled and matured in French and American oak wooden barrels, giving the tequila a fruitier nose and a floral finish. Like most blanco tequilas, 1800 Silver is best served chilled or on the rocks.
---
Clase Azul Reposado
When it comes to "coolest tequila bottle," Clase Azul is absolutely unmatched. But it's what's inside that hand-made and hand-painted by indigenous artisans in Mexico that makes Clase Azul Reposado a top choice for premium tequilas. Weber Blue Agave is slow-cooked in stone ovens, which gives this resposado a deep, full flavor with a surprisingly clean finish.
---
This article originally appeared on MensHealth.com.