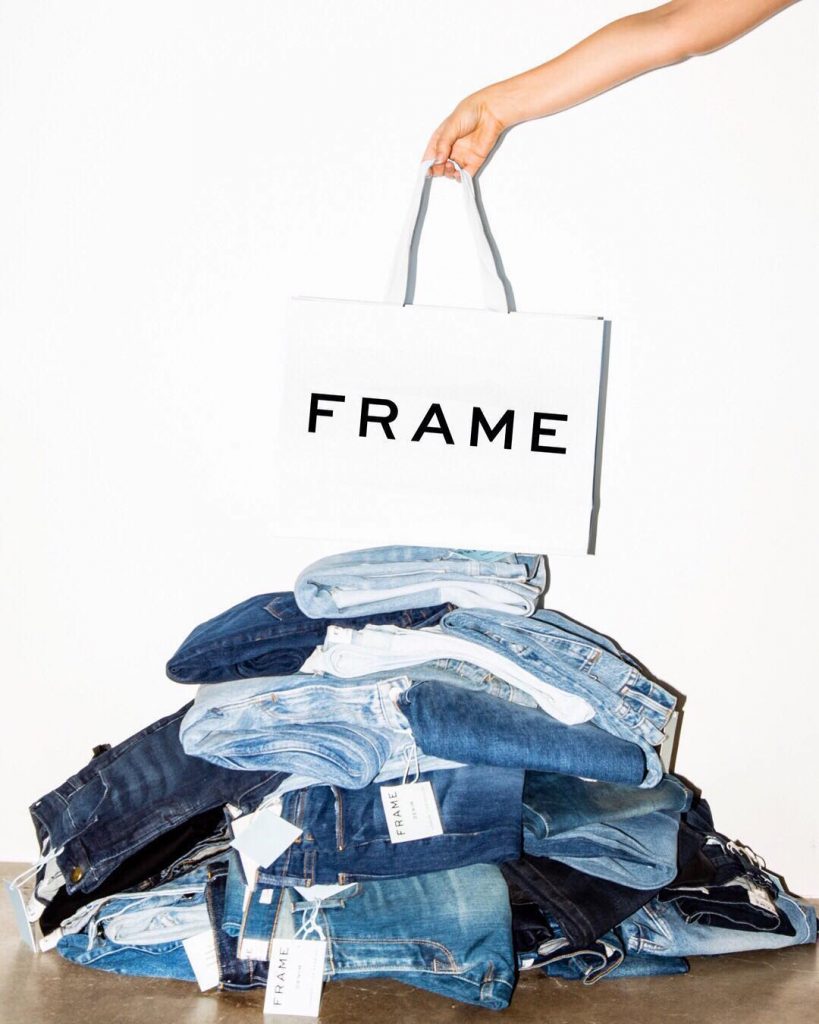 We're thrilled to announce that luxury denim and apparel brand FRAME has named JONESWORKS as their AOR. JONESWORKS will spearhead a comprehensive communications strategy for the brand as they continue their growth trajectory with new collaborations, collections and additional brick and mortar stores. 
"FRAME is the fastest-growing premium denim and clothing brand in the U.S. and it's our goal is to strategically scale our product lines, business and brand," said Kate Keyes, Sr. Director of Marketing & Communications at FRAME. "JONESWORKS has an unparalleled reputation for brand strategy and positioning coupled with strong business and lifestyle media relations that will help us set FRAME apart as we continue to evolve and grow."  
JONESWORKS' scope of work for FRAME will include a tailored mix of public relations and marketing that includes strategic development, communications planning, and execution across the brand with events and partnerships. 
"It's an honor to be named FRAME's Public Relations AOR and help drive strategic thought-leadership and execute best-in-class marketing and PR programs for the brand during a time when retail is having seismic shifts," said Stephanie Jones, CEO and Founder of JONESWORKS. "We are well positioned to forge a strong partnership navigating communication around the future of the company."
For any related inquiries, please email frame@jonesworks.com.